Ding Dong ! Hello ! Welcome to the sixth issue of Fruiting Bodies. As you can tell from the brief warning you just encountered, this one is slightly different from issues in the past ! The easiest way to explain why is that my brain has changed. Maybe that's not enough for you though ? If that's the case, let me try to explain...

I didn't make art for the majority of 2020. "Heat Freaks," the 5th issue of Fruiting Bodies, was only finished because 90% of the drawing was done and I just had to force myself through the last couple pages. It required a strange time travel, inhabiting the mind of someone who felt so far away, but it was necessary to finally put it all behind me. You see, in late February of 2020 I started actually feeling emotions and inhabiting my body for the first time in my life. This feeling crept in slowly but by April I was viewing the whole world and my whole life in a totally different light. Sometime around this point my doctor called me up and told me that my estrogen level had reached the perfect point, and I realized that my body was actually up and running instead of being the pathetic stuttering engine it was for so long.

Emotions are scary, did you know that ? Most people work that out in middle school or whatever but at that point in my life I was too busy trying to ignore my body and like, reading conspiracy theories or whatever. So last year my brain finally went into scary emotions mode and then the world went into lockdown and then my personal life erupted into a several months long chaos phase in which almost every fundemental part of my life changed drastically. Most days things felt so intense that all I could do was lie down and stare up at the ceiling. Sometimes I would go outside and see friends at a distance and run away because the idea of having to answer the question "how have you been ?" was so overwhelming. Mostly I lived in a state of total fear and self-loathing as my newly minted brain became inundated with terror. My amygdala puslated and throbbed. There were lots of tears.

Eventually I cobbled together a facade similar to ones I'd constructed in the past, but those old coping techniques require a detachment that I can't achieve anymore and things inevitably burst. My wounded and neglected self started shaking and pounding and forcing me to pay attention. I was diagnosed with PTSD, and I began working on this comic to process the abstract feelings and fixations swirling through my head. For the first time in a year I was back to obsessively making art again, but it was different this time : in the past I was making art to distract myself from pain, but now I was directly confronting it. I spent so many nights dancing to Mariah Carey or softly enjoying The Shadow Ring while obsessively drawing the things that terrified me. It felt GOOD ! and POWERFUL ! and CATHARTIC ! To feel my brain slowly change in real time. To sit with myself and spill out onto the page in all my inky turbulence. Most of all, it felt like the place I'd been trying to get to for a long, long time.

Maybe this seems absurd since I have ten years of making zines and music and touring and whatever under my belt, but I really think that this is the first piece of art I've ever made. It feels true and a part of me like nothing else before and it's important to recognize that. Transitioning is an all encompassing act of self-love, a commitment to living a life that is wholly your own, and a terrifying plunge into deep and mysterious interior depths. This zine is me briefly surfacing from the depths and sharing an actual piece of myself, and it feels like a landmark moment.

THANKS ! For reading and spending time with this, I hope you can find something of worth in it too.

With Immense Love,

Ana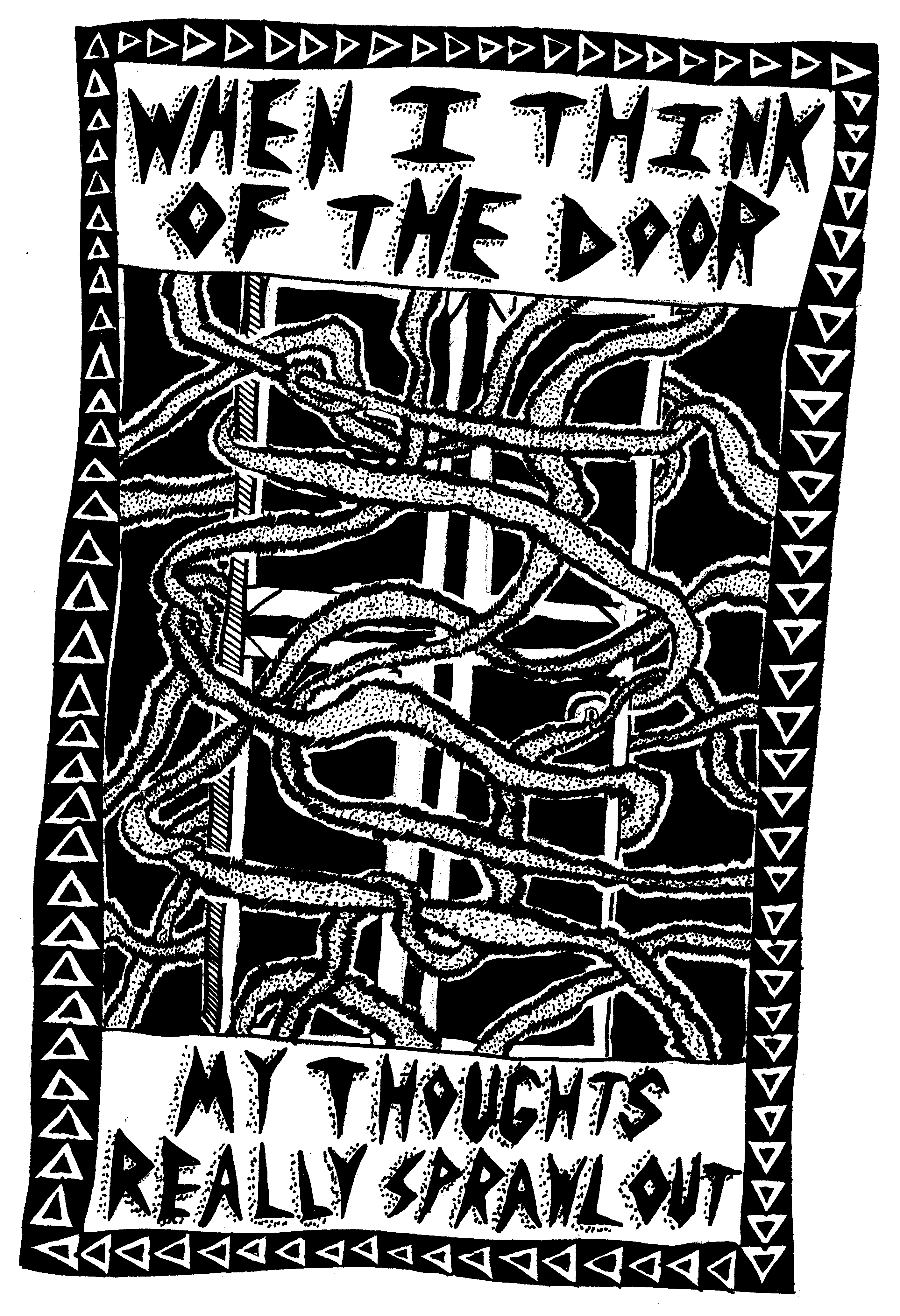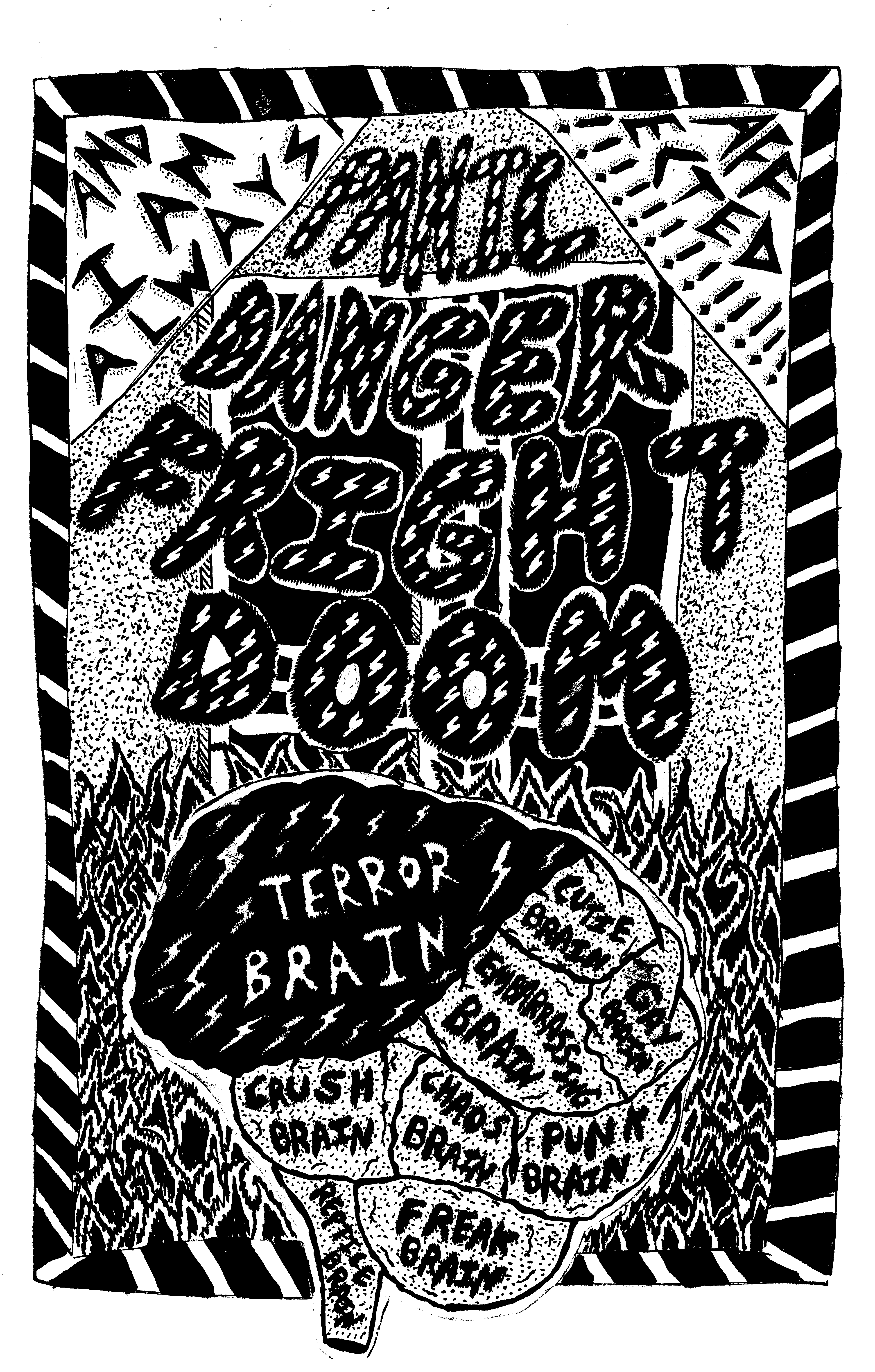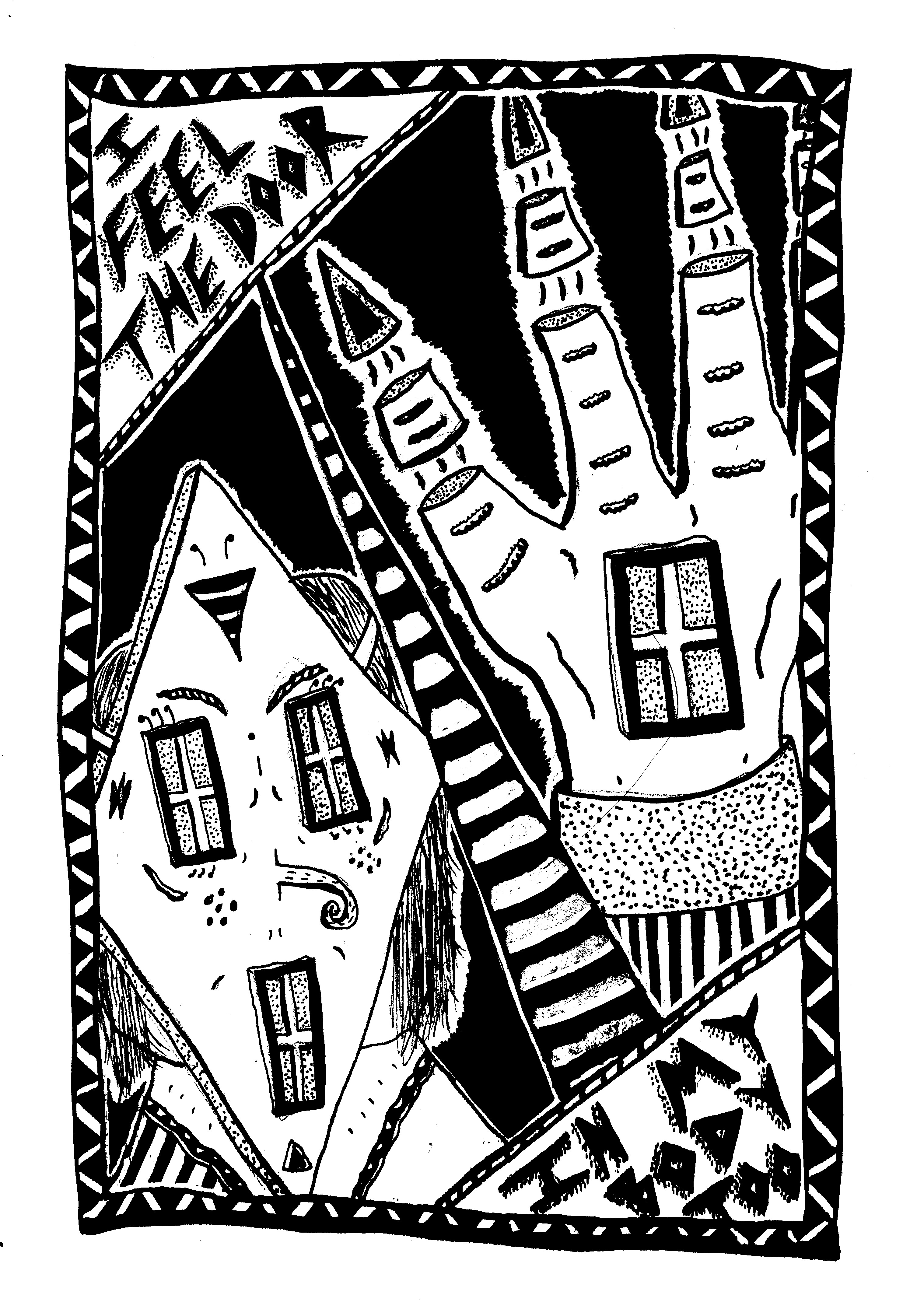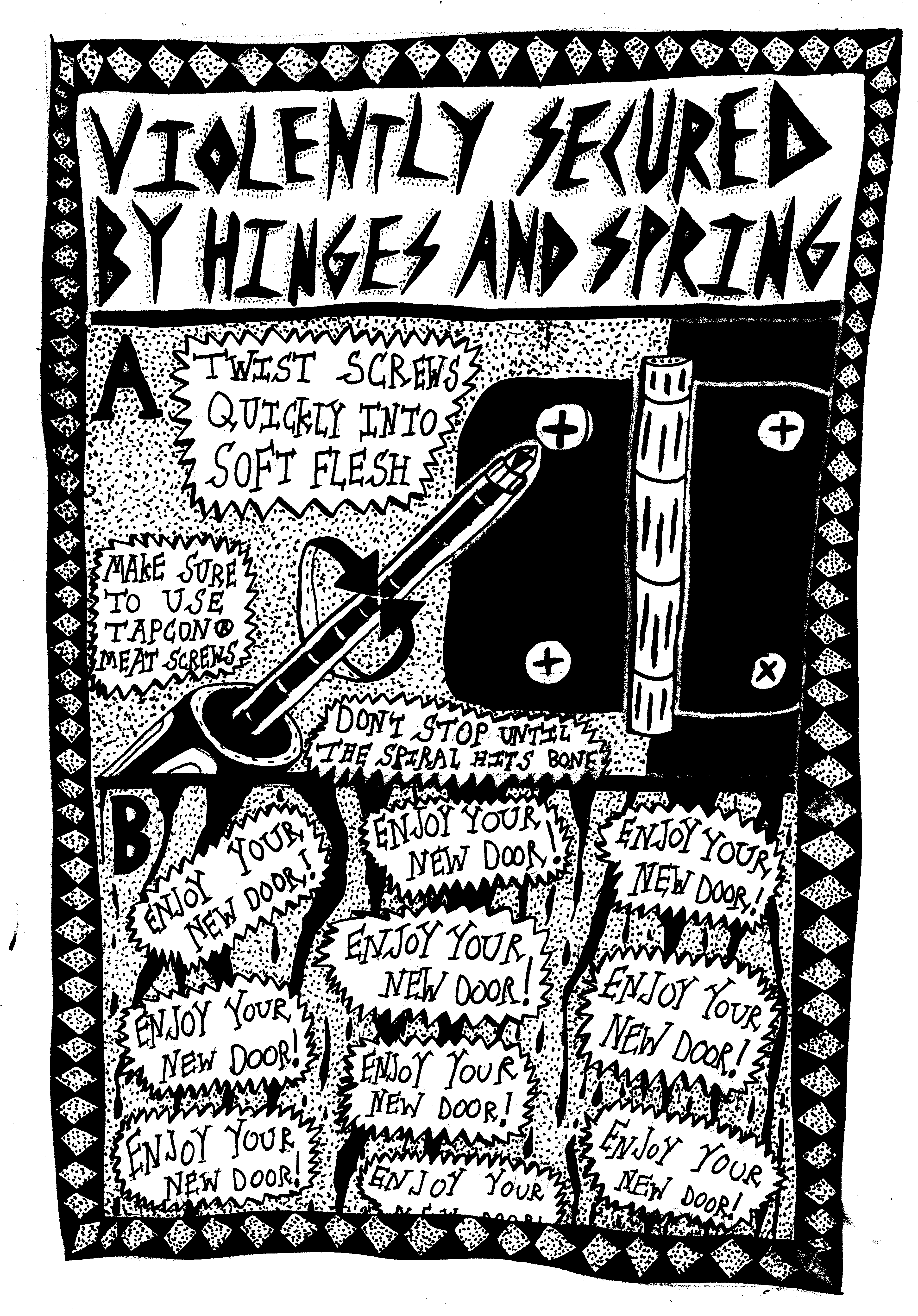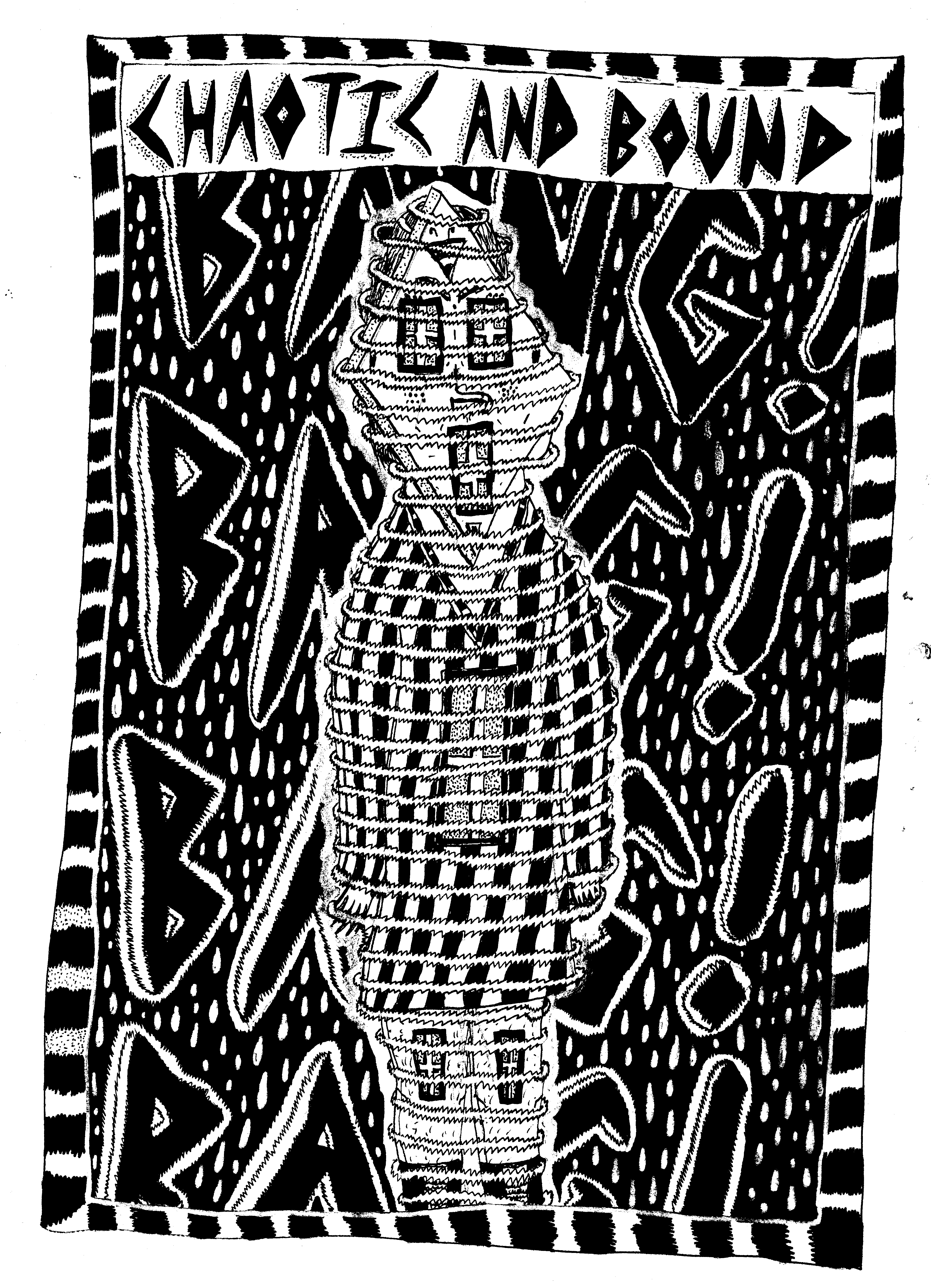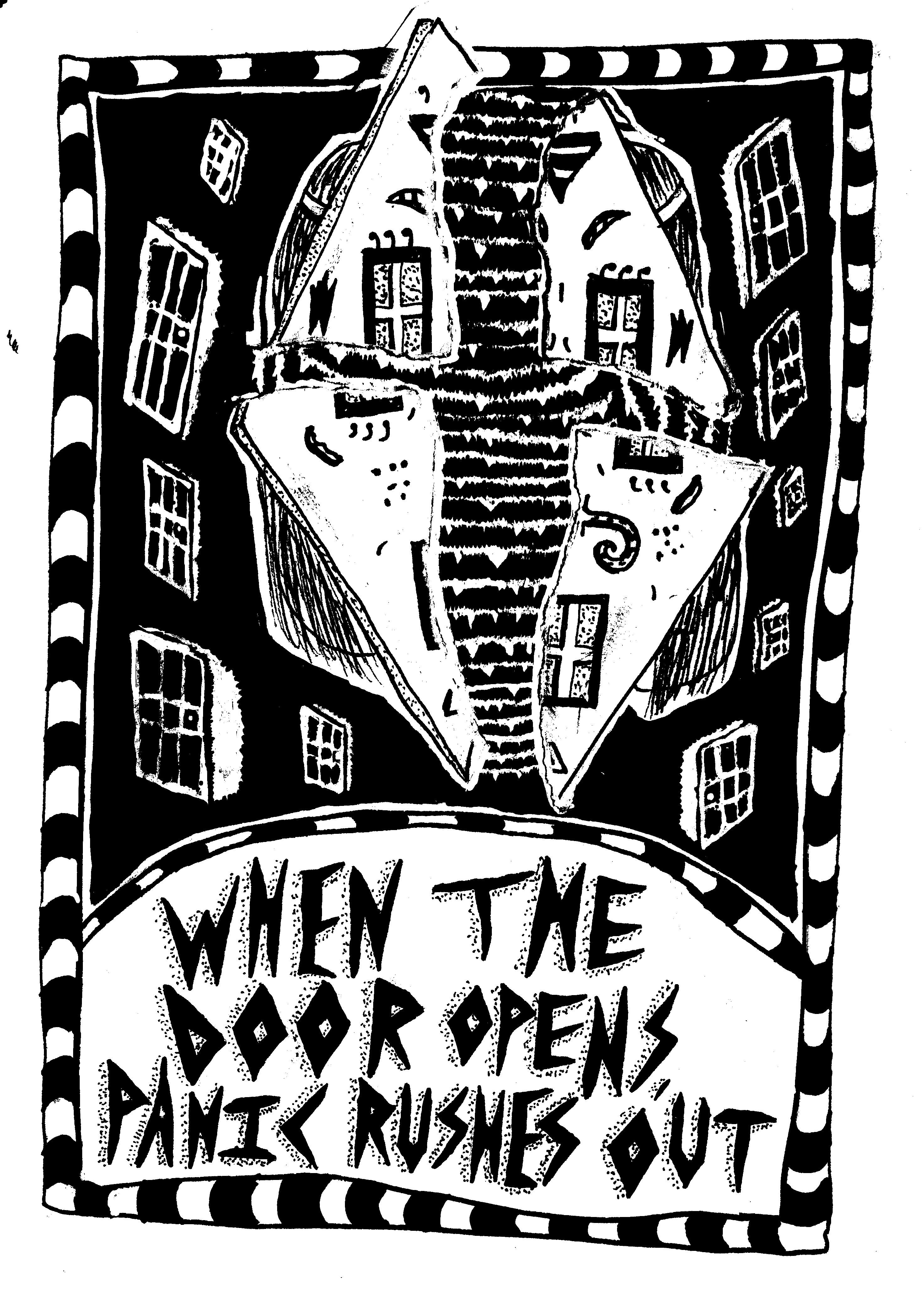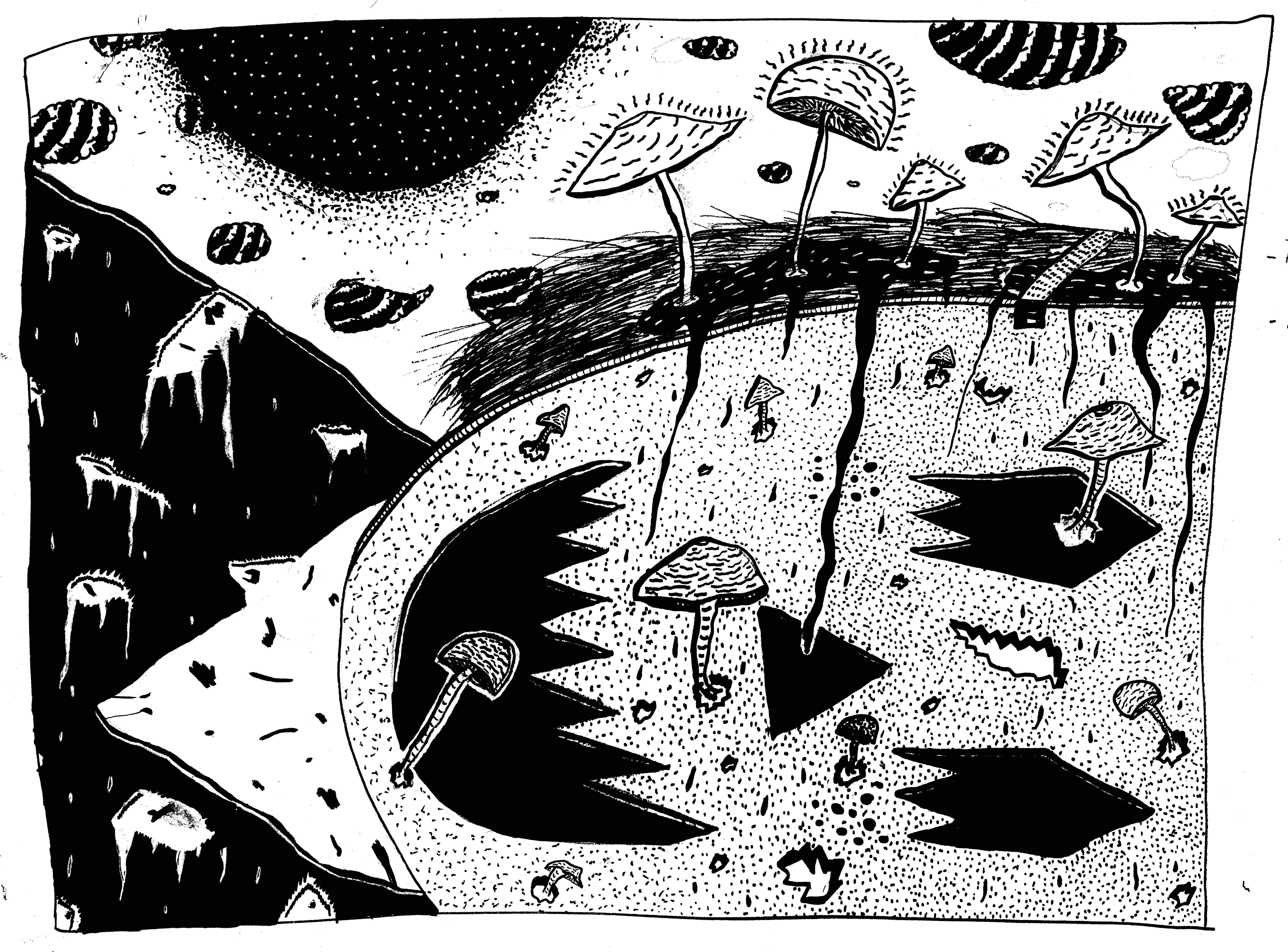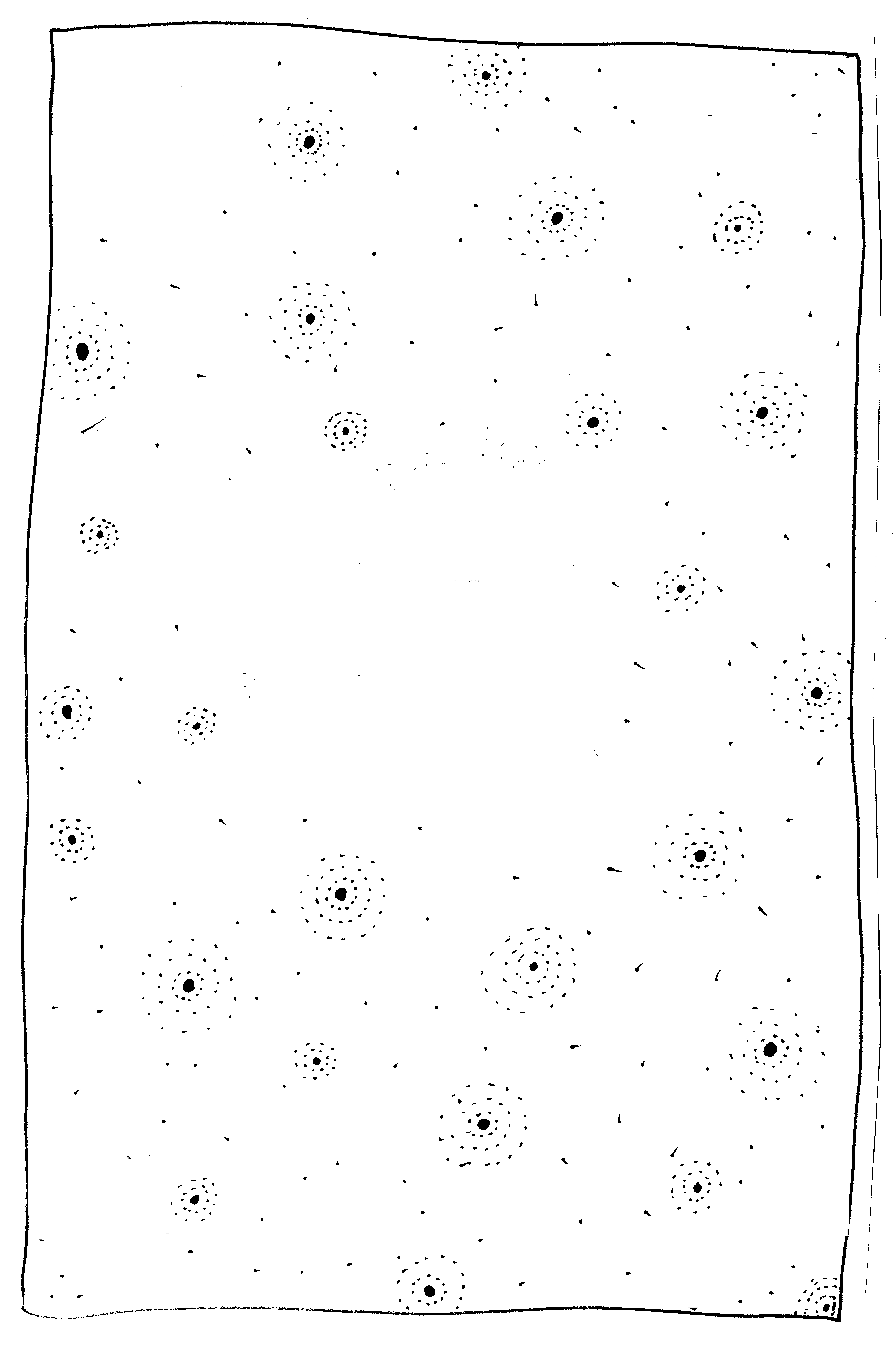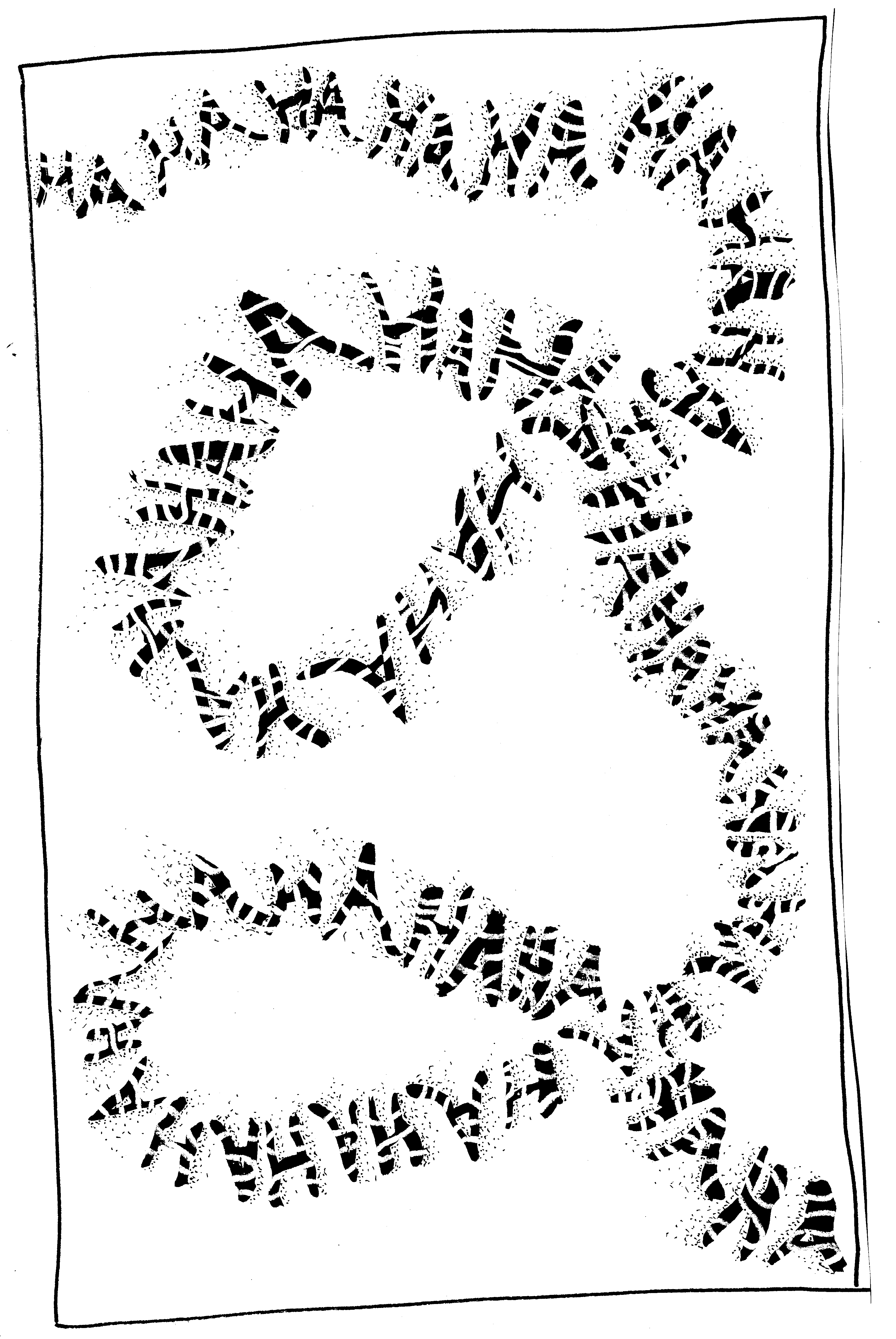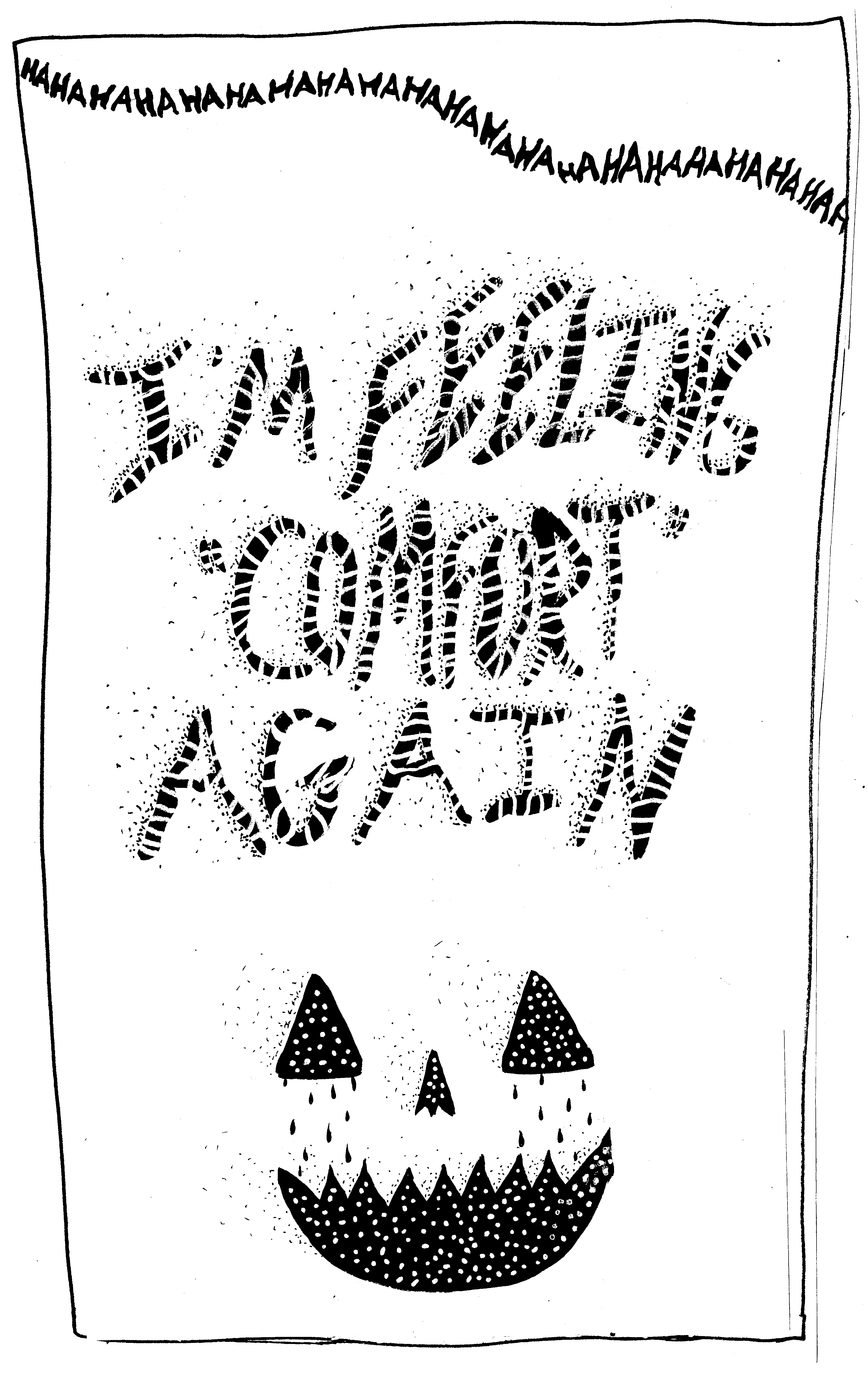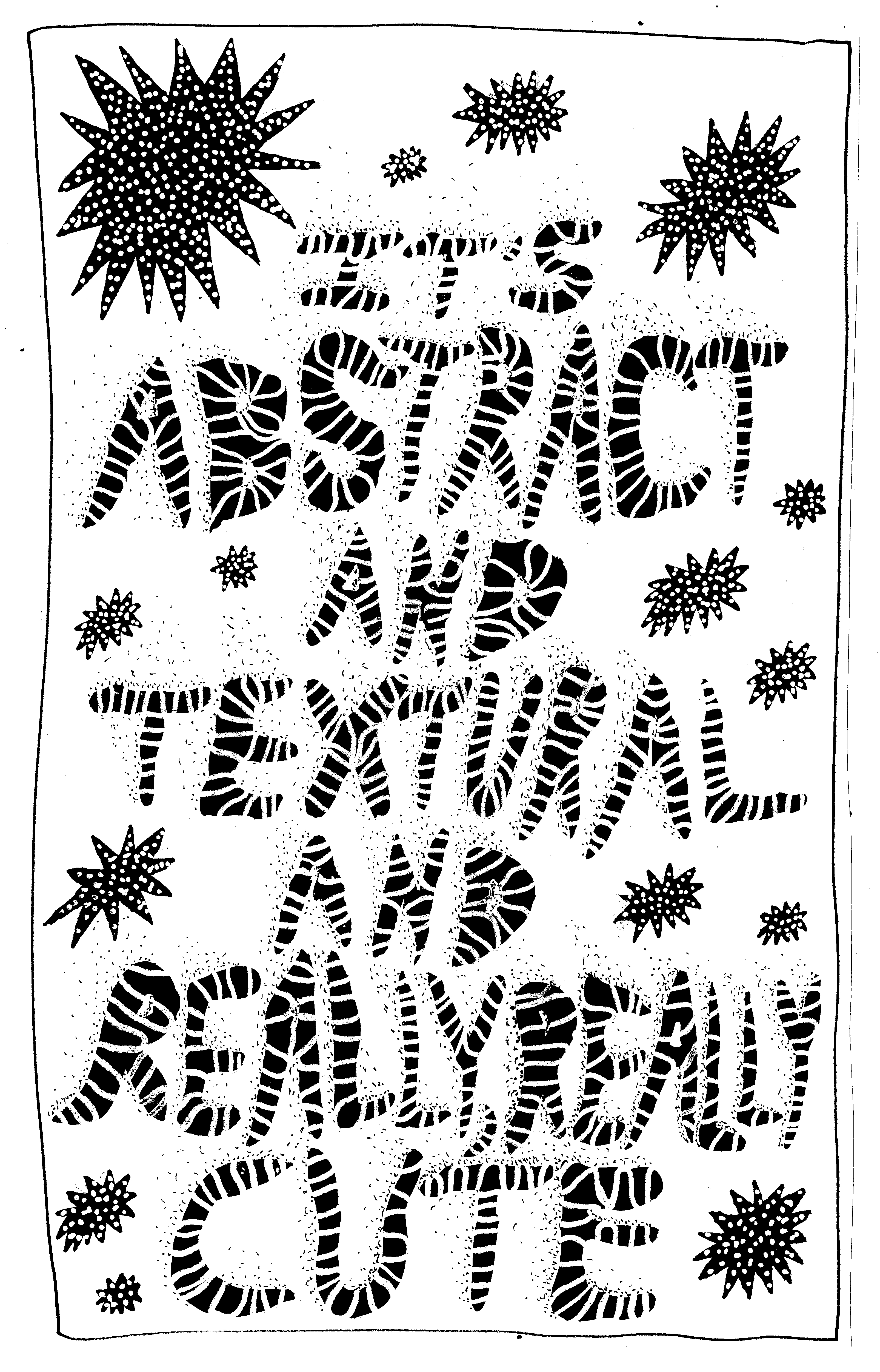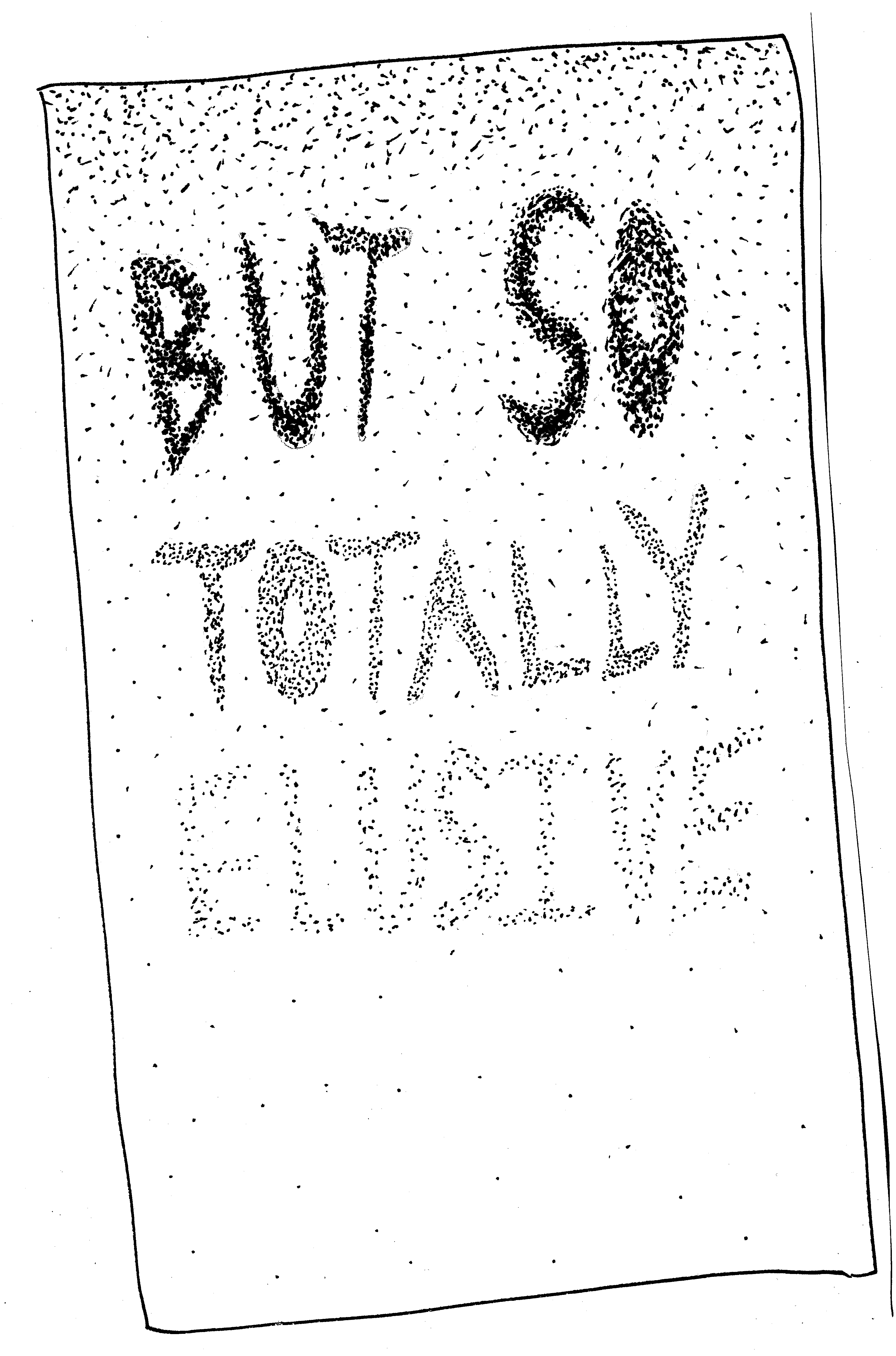 YOU MADE IT ! Hell yes. Now that we're on the other side, I should probably let you know that here in May 2021 I'm actually feeling pretty stable and cool and excited for the future. I'm not by any means perfect but I have come a long way and am generally really enjoying the quiet solitude of working on my brain. If I see you on the street and you're a pal, I totally promise I'm not gonna run away ! I'll say what's up ! And be so happy to see you !!! I hope it happens soon !!

THANK YOU

Famous trans allies Smash Mouth, for giving me the name of this zine

TIME FOR THE TOP 10:

1. I've been thinking ALOT about how I need to get my own copy of Hackers since I'd been borrowing one for a while. For months I was projecting my wish into the void ! Keeping an eye out in thrift stores ! Scrolling through ebay ! Then : one night I was downtown and popped into a random porta potty because there were no other public restrooms in the area and there was a copy of Hackers on VHS waiting for me right there ???? I knew that this was MY copy, destined to get to me somehow, and I felt really beautiful !!! So I stared in awe at it for a minute and then knew what I had to do : rip some newsprint out of my notebook, pick it up, walk right out. Thank you, Strange Universe !!!

2. DAVID by Davey Davis is a really incredible newsletter that is so consistently thought provoking and exciting and somehow you can just log onto the internet and read it for free ?? And if you pay you get even more incredible writing ? Yeessssss !!!! Do your future self a favor and start reading and processing A S A P !

3. I went back to a FLIP PHONE in November and honestly don't know how I lived any other way ?? I'm just walking around all day totally ~offline~, hanging out with my weird thoughts, staring off into the distance ! Ugh if you know me at all you know I LOVE just idly staring, mind wandering, maybe scribbling in my notebook for a second. I have arrived !!!

4. I was really blown away by DOG BISCUITS by Alex Graham, I read it all in like one night ?? It's the first piece of art I've encountered that captures the wild, electric energy of summer 2020. Tensions running high, going to protests all the time, working your boring job despite Covid being everywhere, relationships feeling more confusing than ever, etc etc. It's such a vivid time capsule of that feeling !! And it also happens to be funny and fun and complex and harsh and so much more !

5. The early tapes of ASTER AWEKE have been some of my favorite music to listen to this year. She later became an Ethiopian pop star, but these recordings are fuzzy and raw and Aster's voice lilts and dances in this way that is so hypnotic...I just leave them on for hours and hours and see where they take me ! The albums are sort of hard to find but if you're curious....I'll send you mp3s or something ?? Just write me :) :) :)

6. Following up on THE BRIDGE that I mentioned last issue : Violet and I popped off into the woods right by the bridge to find a tunnel hidden down a cute little path and...it ruled !!Walking into a pitch black space is a really wild prank to play on your brain and mine definitely was working overtime but it was totally worth it.When we came back out again Violet took out her flute and started playing because the tunnel had such incredible reverb, so I sat down and just soaked it all in. At a certain point I looked off into the woods and saw two kids staring back at us in what was maybe total terror OR amazement OR both ?? I felt so proud to be the weirdos in the woods shaking up these kids idea of what humans / adults can do ! I also couldn't stop thinking about a conservative news headline that read "TRANSGENDERS ARE IN THE WOODS LURING OUR CHILDREN INTO THEIR TUNNELSWITH BEAUTIFUL FLUTE MUSIC"

7. I started working really close to GROCERY OUTLET BARGAIN MARKET (a.k.a. "gross out") and it has been such an incredible addition to my life. It used to be a really special every once in a while trip but now it's all the time and I truly feel like A Queen. My favorite part of shopping at Gross Out is that it takes what is typically an experience that is so cold and removed from innate ways of living ("the grocery store") and reintroduces surprise and pleasure and laughter in a way that is so refreshing. Highly highly recommend going with a friend so you can say "haha look at this freaky thing I'm getting !!" to each other the whole time.

8. VERY BRIGHT COLORS have been the norm for me for a little while now and I feel very grateful for the radiance they've brought to my life. My favorite time with them was going on a long, long solo walk after a big snowfall when everything was drenched in snow and the sky was grey and everyone was wearing very dull winter time clothes and I floated through like a burst of bright pink / red / orange static bouncing around the streets. I felt very cute but in a way that only made sense to ME and isn't that the ideal ? ? ? ? ? ? ? ?

9. Imagine opening a nesting doll as I present to you a list of ten albums I've been enjoying lately :
~ Ekuka - Ekuka
~ After Dinner - Paradise of Replica
~ Rat Porridge - Live From The Plant
~ ZNR - Barricade 3
~ Dizzy K - Sweet Music Vol. 1
~ Matt Norman - Thoughtless
~ Lauren Pakradooni - FLITE
~ Carl Stone - Stolen Car
~ Eris Drew - Raving Disco Breaks Vol. 1
~ Slauson Malone - Vergangenheits bewältigung (Crater Speak)

10. TRANS CARE by Hil Maltino is a really sweet and special little book that quietly came out last year. Hannah offered me a copy out of the blue when I was in a very raw state and it rewired my brain in such a positive way ! Ultimately, it's about totally rethinking the way we approach care, leaving the traditional / normative models behind and practicing a love that is adaptive and understanding and focusing on EVERYONE surviving and flourishing.We need this now more than ever ! Just writing this I'm getting so excited to read it again and think of all the ways I can be a better person for myself and everyone around me and everyone I've yet to meet !!!!!!






SECRETS LOUNGE







As the world was sort of kind of opening up into post-vaxx summer and I was just finishing the comic, Rat asked me to do a reading at a Word Club performance at the Grays Ferry Skatepark. Yianni and I put together this little noise reading of the comic and it was SO ! FUN ! :) Thanks to Cherry H. for shooting the video !



There's a review on the comics journal deep in this article



A big influence on the second part of this zine was Old Ground by Noel Freibert, which I highly recommend you read !



I took three "the artist at work" selfies while working on this comic :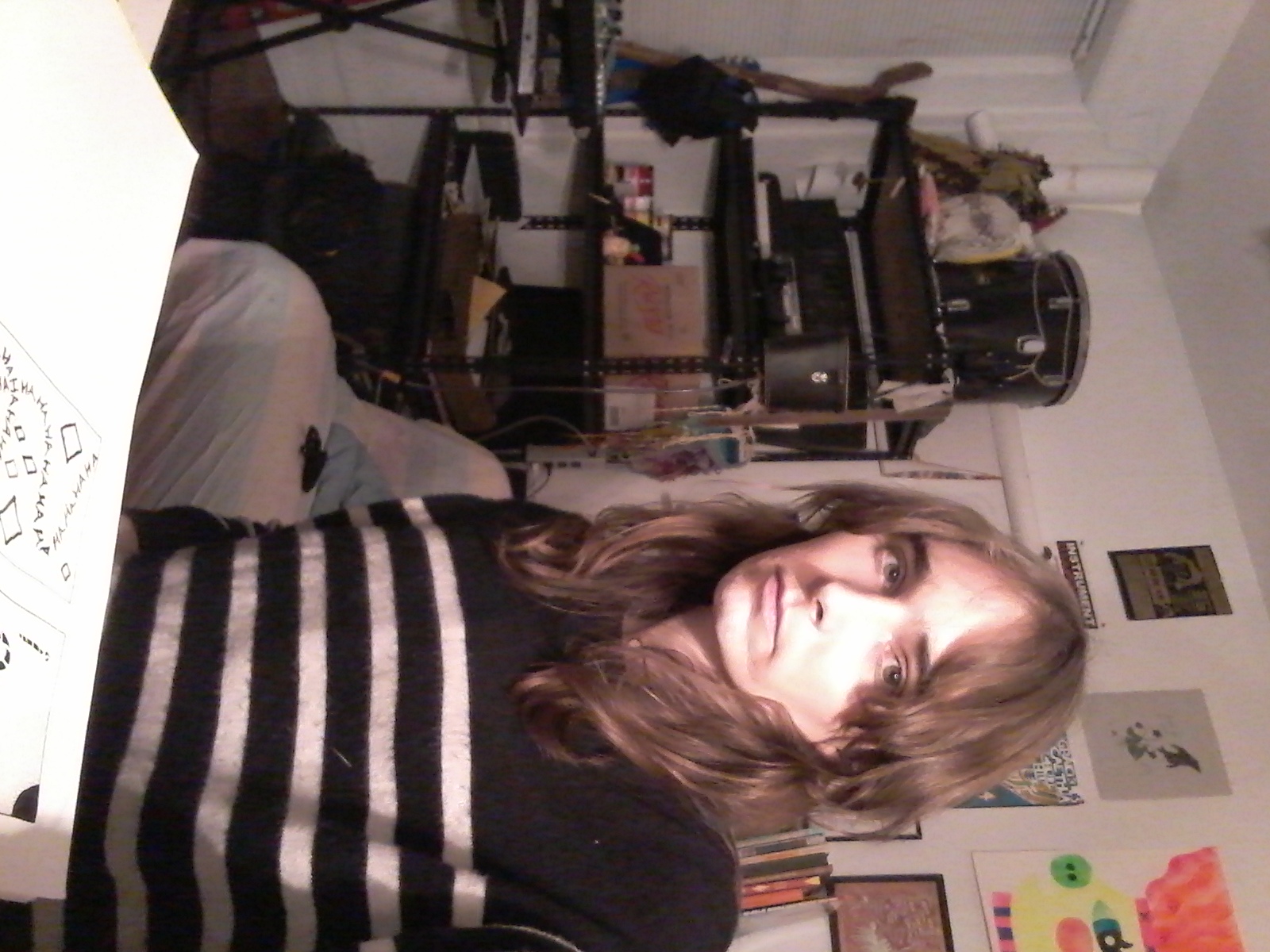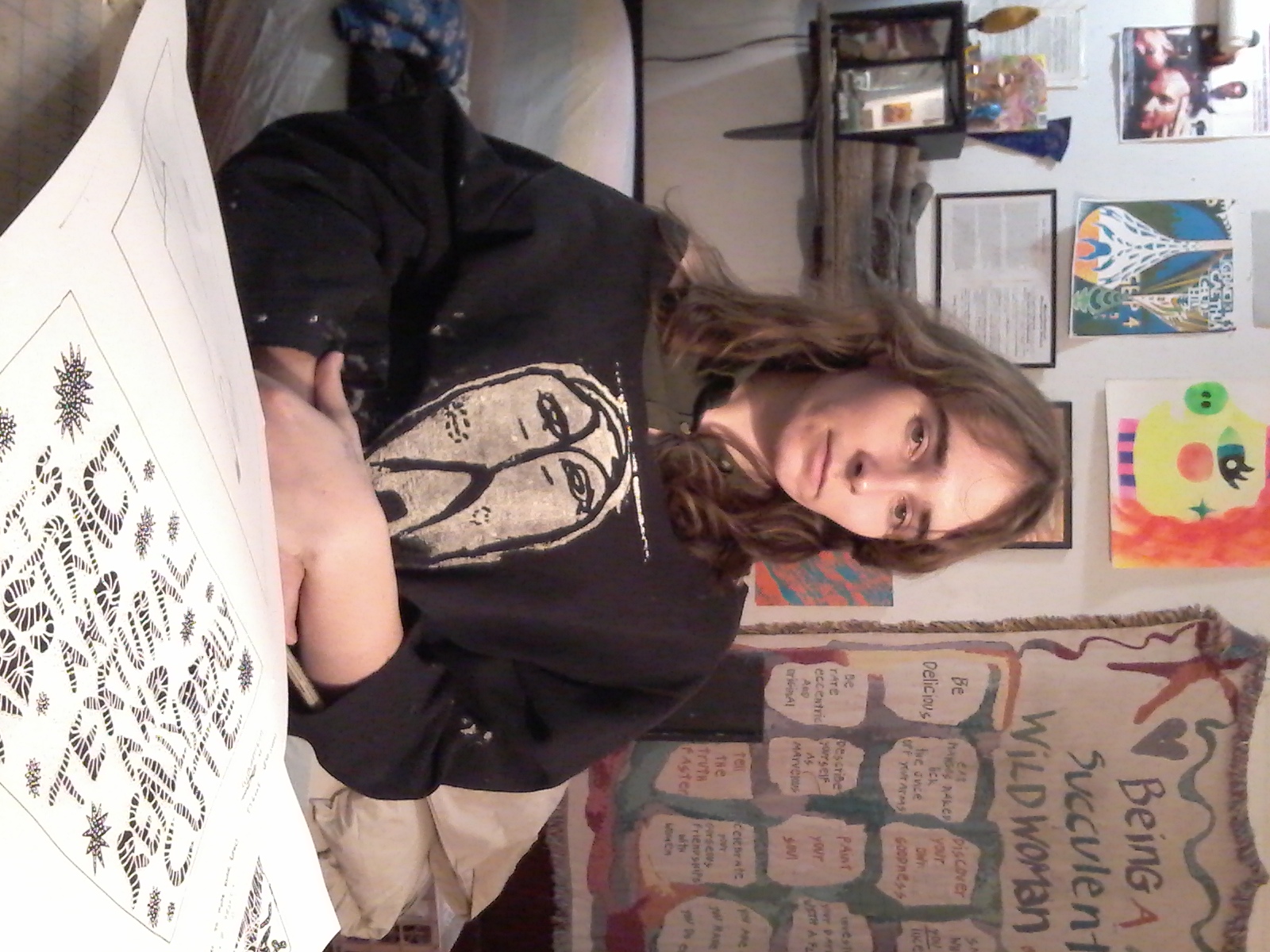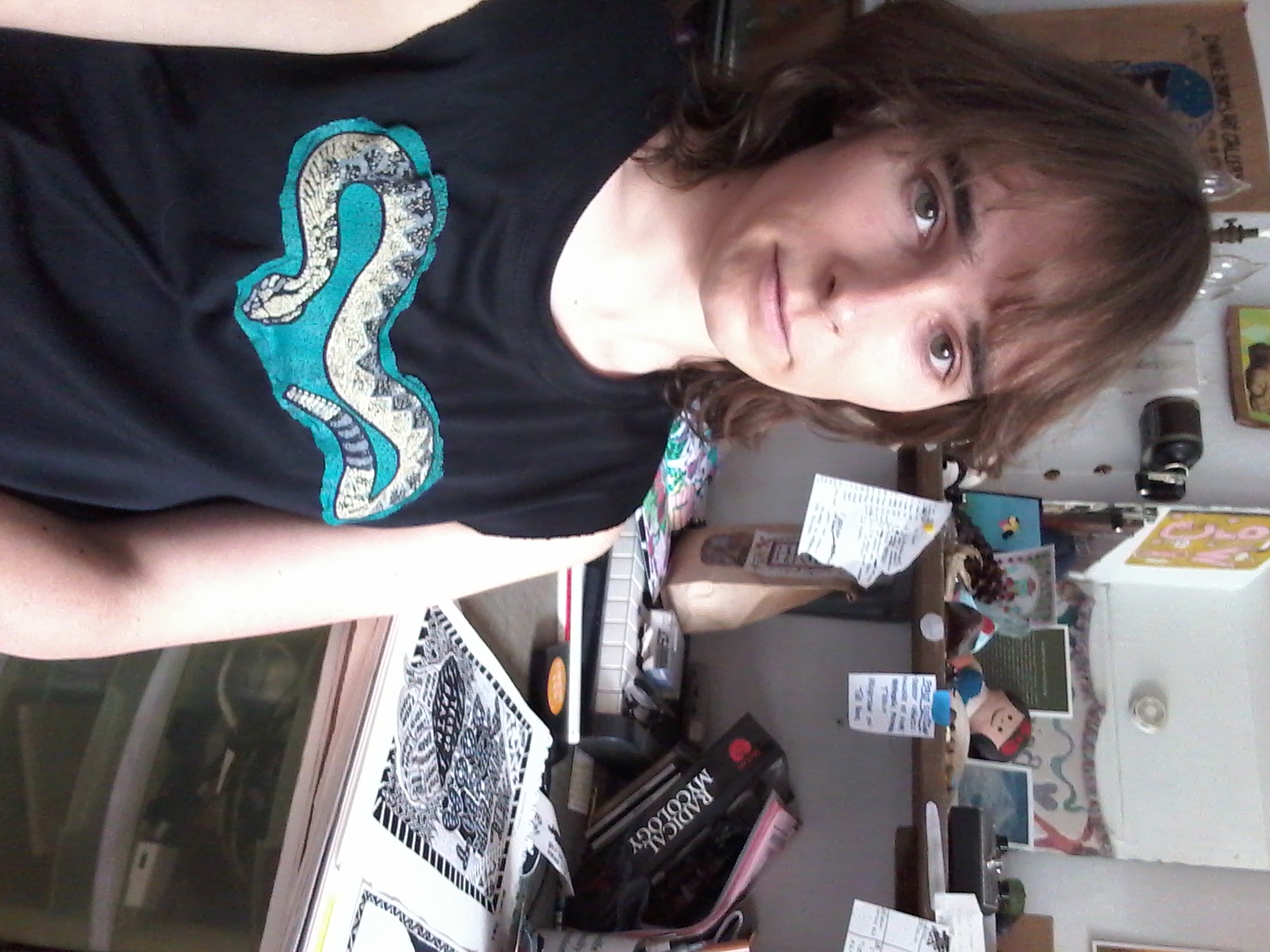 Dashi posing with the comic shortly after it arrived in the mail :)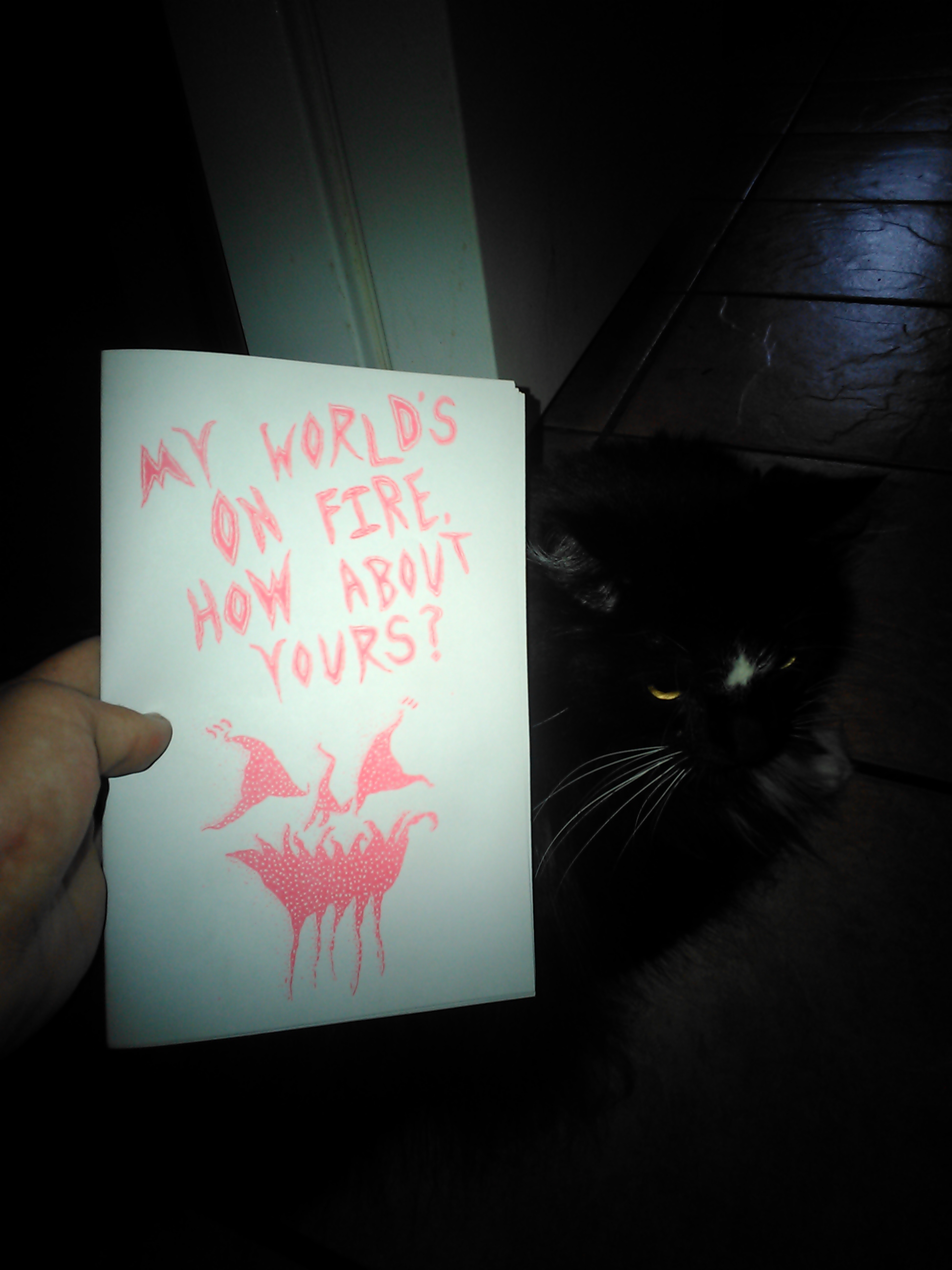 Picture of the live performance taken by Nora :