♥MARCH 14, 2023♥
------------------------------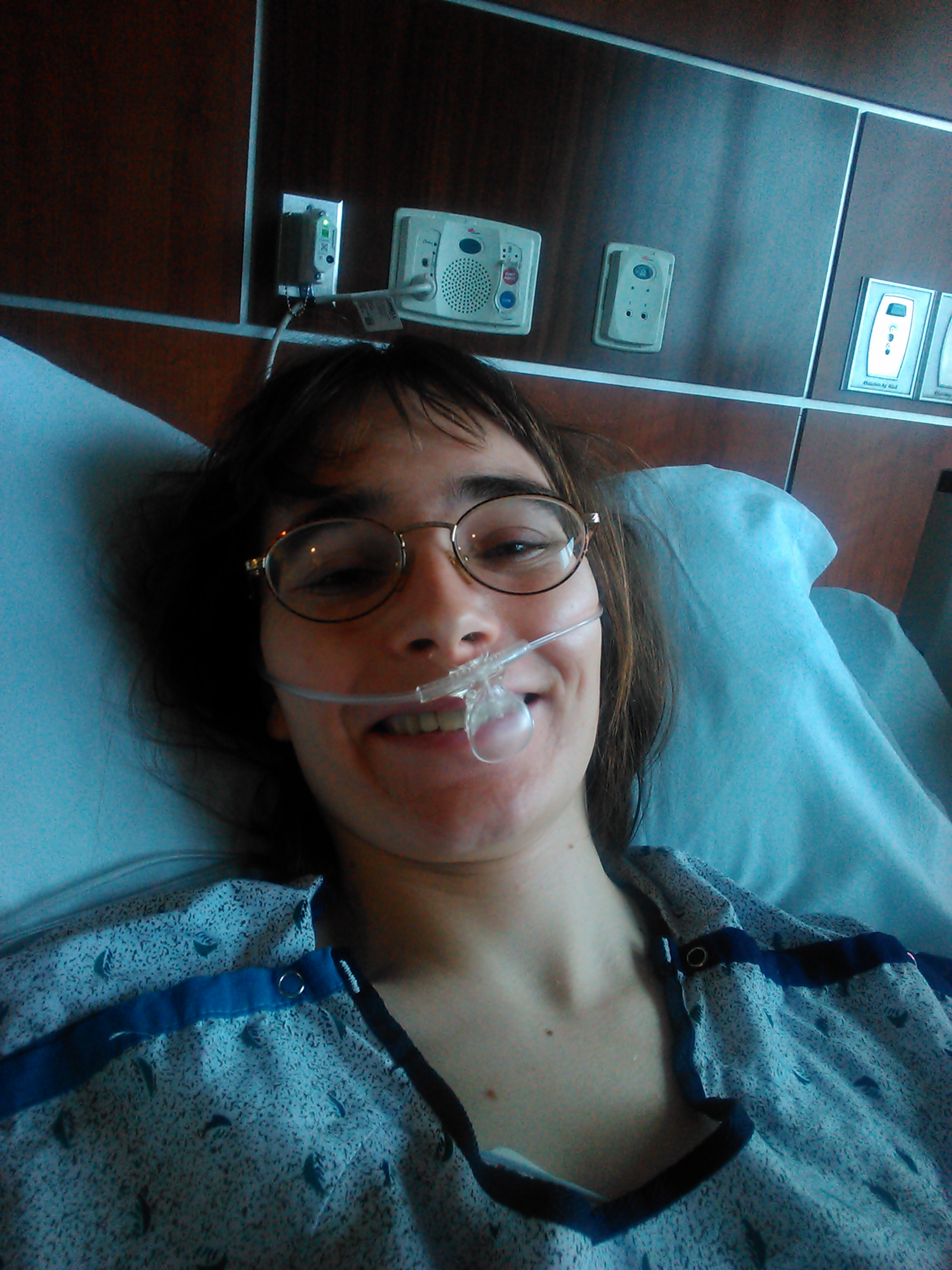 *
Haha hiiiiii ! Hello ! OK I've been very slow to update the website this year because I had a major surgery in February and it's pretty wild how much time got swallowed up by it !!! I'm three weeks out and still deep in recovery but definitely starting to feel *human* again. Which rules ???? It's very lightly snowing here in Philly and I had a big breakfast and I'm just working on stuff. That's it ! That's all ! It's been a long while since I've been able to just sit down and devote myself to any sort of art practice, and I feel really good about the abundance of free time that is my life these days. ESPECIALLY after spending practically all of 2022 in and out of appointments and hospitals and zoom calls, working through the absurd amount of obstacles placed in the path of any trans person with medical needs. I'm so excited to spend the year working on art and swimming and going on long bike rides !! Hell yeah. Sending big love and thanks to everyone who's supported me through this process !!!!
------------------------------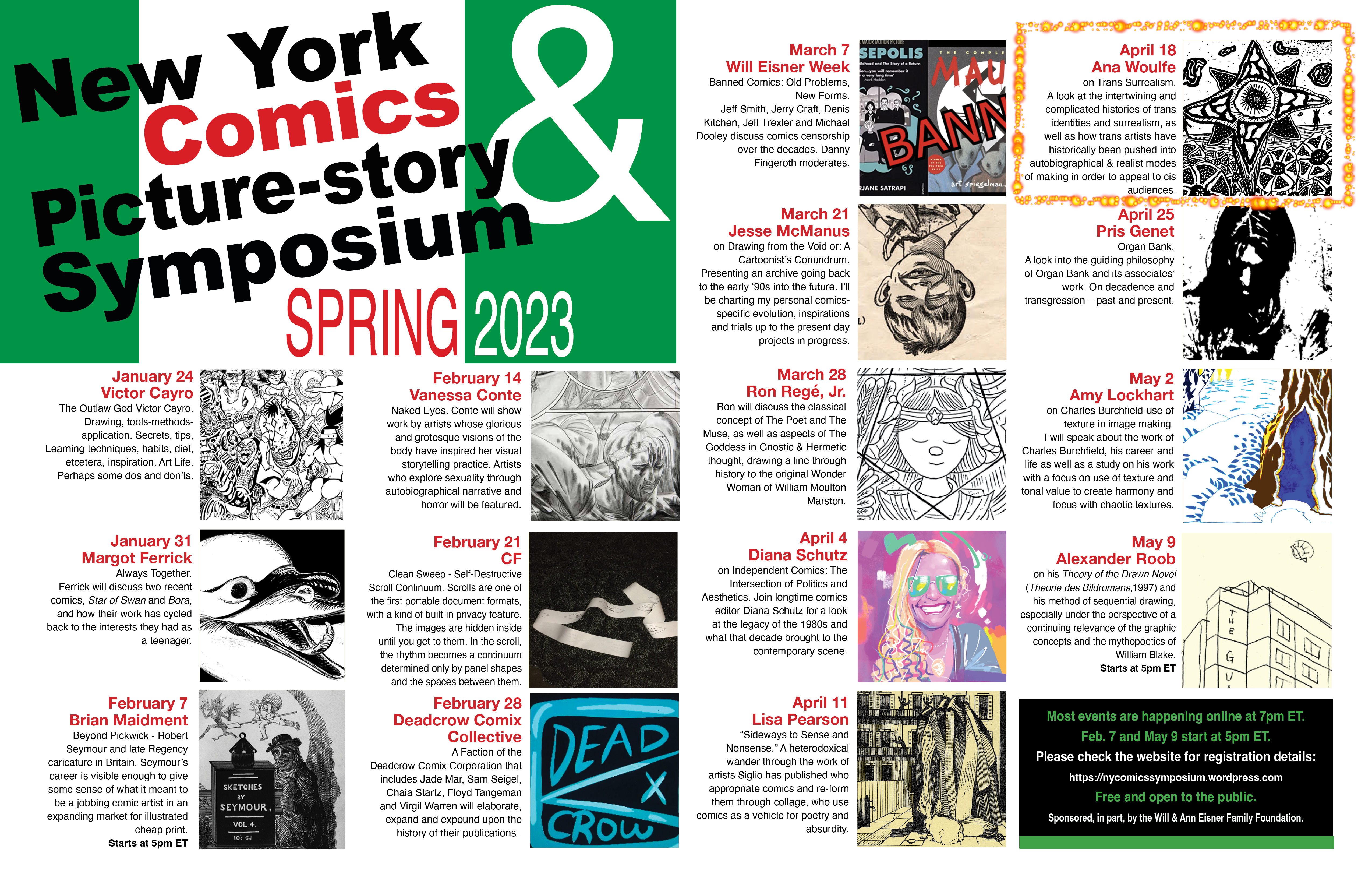 One of the main things I'm preparing for right now is a talk on Trans Surrealism that I'm giving in April ! The idea of giving a "talk" feels funny and daunting but Austin asked me and it seemed like a fun challenge ??? I often struggle to articulate my creative process / approach to art making so I'm taking this as a way to force myself to start to try and actually talk about things. Trans surrealism seemed like the natural outlet to me because that is maybe the simplest way to describe the way I approach storytelling, but also because transness and surrealism are deeply linked (though not always for the best reasons) !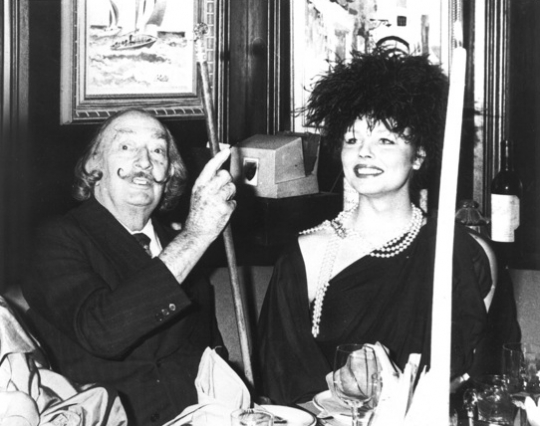 International Chrysis and Salvador Dali
It also just feels especially important to talk about trans history right now as so much of the anti-trans rhetoric in legislation and newspapers and social media presents transness as something that is experimental and problematic when really there is just SO MUCH from the past waiting be to uncovered and discussed !! Like, the surgery I'm recovering from is almost 100 years old and it is still generally talked about as something NEW and CONFUSING. It's not !!! It's a totally normal thing !!!
The strain of history I'm exploring in this talk is especially personal and important for me because when I first started processing my transness in 2010/2011 the brief appearances of trans people in art history were all I had. Combing Andy Warhol books for any mentions or pictures of Candy Darling or becoming totally obsessed with Claude Cahun for a whole summer ... These are the things that kept me alive ! And I'm excited to share them with you next month ♥
------------------------------
That's it for now ! But, as always, there's more to come !