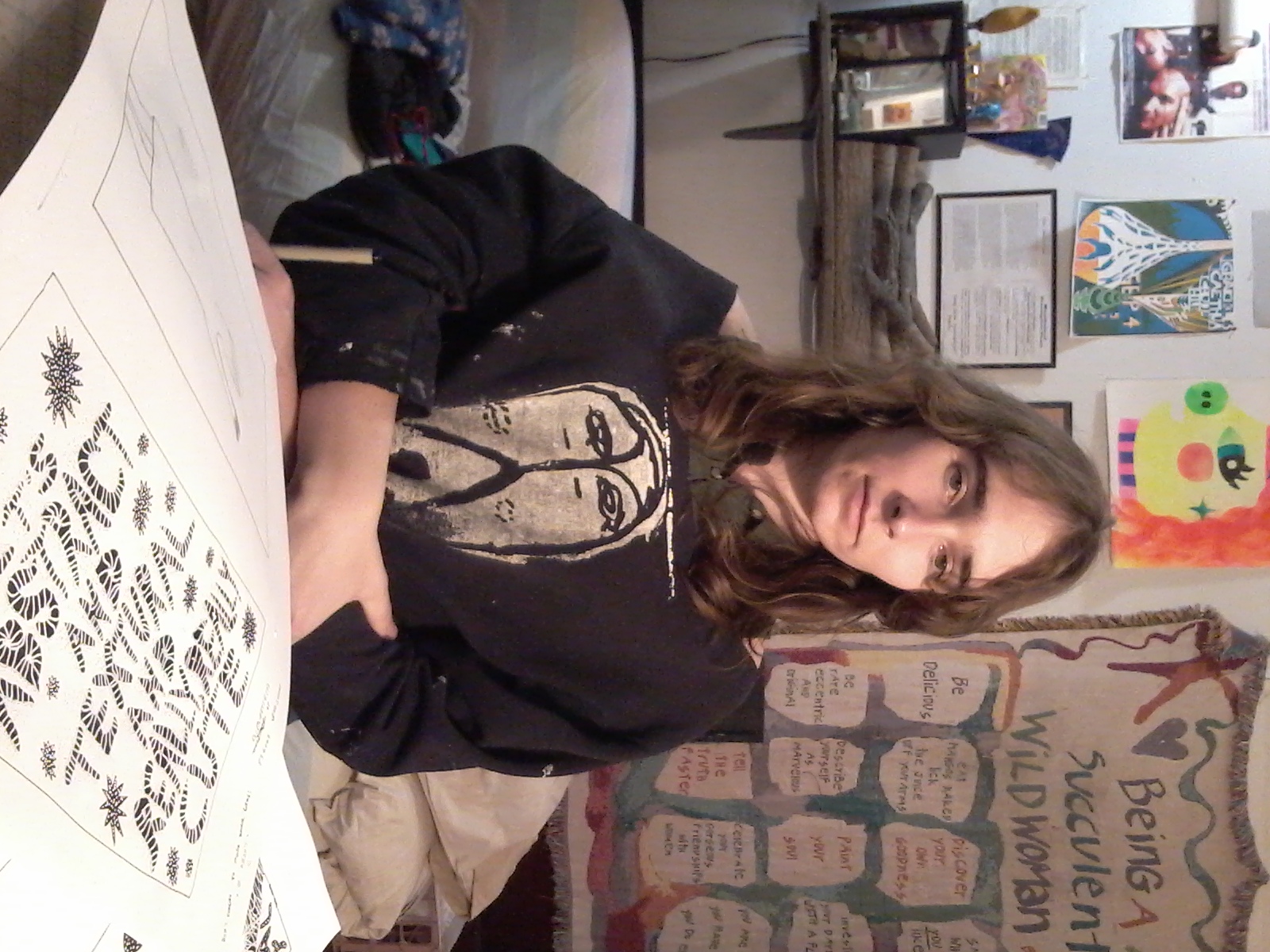 ***
Spring is HERE ya'll ! ha ha ha ! I'm hard at work on a new Fruiting Bodies and feeling pretty good about it. My guess is that it will enter your life sometime this SPRING ! Or maybe even in the SUMMER ? It's sort of intense and very personal but in the best ways, I think !
O M G - did I mention spring is here ? I swear last month the sun came out and it felt like the snow melted all at once. Water was GUSHING everywhere, the city was a giant puddle ! I biked down to the river and I wasn't even bundled up ! I just sat there and listened to a chain clink in the wind and I wasn't even bundled up ! I ran into friends on the street and none of us were bundled up ! We know what this means : the beauty days are nigh ! I am SO excited to see you out there :)
IS there even anything else to report ? I'm working alot and trying to make art and socialize and experience pleasure on top of that. Ahhhhh ! I hope wherever you're reading this from feels safe and fun and that you're able to do what's best for you in this deeply strange time.
***
Somewhere in
this post
on Jacob's blog is a scene report I wrote about my old workspace and lanternflies, among other things. if you're not reading Jacob's blog every Tuesday I'd definitely recommend getting into the habit !
***
Maybe it goes without saying but this website is forever under construction ! Sorry if it looks weird in your browser !!!!
***
:) :) CLICK ON THE IMAGE BELOW TO READ A NEW COMIC NAMED "HEAT FREAKS" :) :)